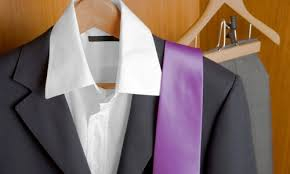 Our team of dry cleaning professionals works to remove any unsightly stains and odors from your precious garments. We are the leader in Manhattan Dry Cleaning services, and have the expertise, experience and drive to keep your clothing fresh, crisp and looking brand new. You have to "look smart" in the big city, and you can count on us to help you to keep the highest standard in the way you look and the way your clothes appear and feel. New York Dry Clean caters to the specific needs of the ultra fast paced environment of New York City. Knowing that our clients are some of the busiest professionals and industries on the world, We offer FREE pick up & delivery of dry cleaning and laundry within 15 miles of Queens, including all 5 boroughs.. Simply call us, and we will arrange to pick up your dry cleaning today!
Let us take care of your dry cleaning so you can focus on your work, family and personal life.
Dry Cleaning Services New York
Simply give us a call or fill out the form on the site to schedule your pick up and we'll handle the rest.
| | | | | |
| --- | --- | --- | --- | --- |
| | | | | |
| Pants | Jeans | Skirt | Shorts | Dress |
| $8.25 | $8.50 | $8.25 | $8.25 | $25.00 & UP |
| | | | | |
| Tops | Blouses | Shirts | Polo | 2 Piece Dress |
| $8.25 | $8.25 | $8.25 | $8.25 | $36.00 & UP |
| | | | | |
| Full Length Coat | 3/4 Coat | Outer jacket | Raincoat | Sport Jacket |
| $27.00 & up | $26.00 & up | $24.00 & up | $25.50 & up | $15.00 |
| | | | | |
| Vest | Tuxedo Shirt | Dress Shirt | Blazer | Sweater |
| $8.25 | $9.00 | $8.25 | $10.50 | $8.25 |
| | | | | |
| Men's 2 Piece Suit | Men's 3 Piece Suit | Woman's suit | Tuxedo | |
| $19.75 | $27.75 | $21.00 | $27.00 | |
| | | | | |
| Tie | Scarf | Robe | Blanket | Comforter |
| $7.50 | $8.25 & UP | $25.00 | $40 & up | $50 & up |